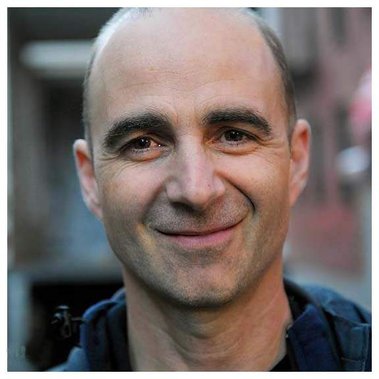 Tobin Yelland: Photographer & Director
Nothing inspires me more than real life and passionate personalities. Especially people that are bold and fearless. Nothing and no one can stand in their way. What I want to capture most in my photography is the authenticity of the moment. Chasing stories, watching them unfold, capturing slivers of time. Each image telling a story of that person. It's something that speaks to us all, stirring something deep within.
Tobin Yelland
Member:
American Photographic Artists
IATSE 600 Unit Still Photographer
Clients
A24, ABC, Adidas, Brighthouse Financial, Calvin Klein, Fender, Google, HBO MAX, HULU, Levi's, Nike, Nordstrom, RVCA,
US Army, New York Times & Vans.
Subscribe to My Newsletter Sign up with your email address to receive news and updates.
Exhibitions:
Solo Exhibitions:

2019

"Mental", Book and Jobs Gallery with Antonius Dentcho, San Francisco
2018
"Now and Then", The Hole Gallery, New York
2006
"Too Cool For School", Max Fish, Ny
1998
"Skateboarders", ESP gallery, San Francisco, Ca
1985
"Tobin Yelland Photography", MTV, New York Installation
Group Exhibitions:
2004-2006
"Beautiful Losers: Contemporary Art and Street Culture", Contemporary arts Center, Cincinnati, Ohio; curated by Christian Strike and Aaron Rose; Travels to Yerba Buena Center for the Arts, San Francisco, Ca; Orange County Museum of Art, Newport Beach; The Contemporary Museum, Baltimore, MD; The University of South Florida Contemporary art Museum, Tampa, FL; Fondazione La Triennale, Milan, Italy; Le Tri Postal, Lille, France, "Boys Behaving Badly", Contemporary arts Museum, Houston
2006
"Ugly Winners", Galerie du Jour, Paris, France
2003
Skate Culture The art of Skate Boarding , Contemporary art Center ,Virginia
2002
"Scratch off The Serial", Institute of Contemporary art, Philadelphia, PA
"New photography", Chance Operations Gallery, Denver, Co
2001
"Untitled", Knot Gallery, New york, NY
"Visionaire's Exquisite Corps", Carlton Arts Festival, Sao Paolo, Brazil
2000
"Features", Max Fish, New york
Arkitip, Lausanne, Switzerland
1999
"Disciplined and Vigilant", The Luggage Store, San Francisco, Ca
"Tuff", Dazed and Confused Gallery, London, UK
"Frenzy", The Luggage Store, San Francisco, Ca
"Western photography Showcase", 1026 Gallery, Philadelphia
"half Frame Show", New Image Art, Los Angeles
"Thorn and Toad", Chicago Underground Film Festival, Chicago, IL; Travels to Film arts Foundation, San Francisco, CA; New York Underground Film Festival, New York, NY; London Film Festival, London, UK; Edinburgh Film Festival, Edinburgh, Scotland
1998
"Off The hook", The Luggage Store, San Francisco
"Move 2", New Image Art, Los Angeles, Ca
1997
The Independents, Alleged gallery, New york, NY
1996
"Culture is our Business", Center for Contemporary photography, Melbourne, Australia "Sugar Mountain", White Columns, New york, NY
1995
"Dysfunctional", Bluenote, London, UK
"The Salon Show", Alleged Gallery, New York, NY
1993
"The Happiest People in The World", Alleged Gallery, New York, NY
SELECTED Filmography:1999
"Thorn and Toad", director
SELECTED Bibliography:
2002
Glickman, Adam. "The Disobedients", Tokion, May/June, 2002
1999
Campbell, Thomas. "Capotore", Lowdown, Number 16, 1999
Jenkins, Andy. "Tobin Yelland photography", LEVEL Magazine, August/September, 1999
1998
Helfand, Glen. "SwitchStance", The San Francisco Bay Gaurdian, February 4-10, 1998
1995
Pastras, Chris. "Riders of The Board", Paper Magazine, February, 1995
1994
Daws, Lance. "Seeing Through The Lens of Tobin yelland", Slap magazine, March, 1994